Natural Connections Conservation Group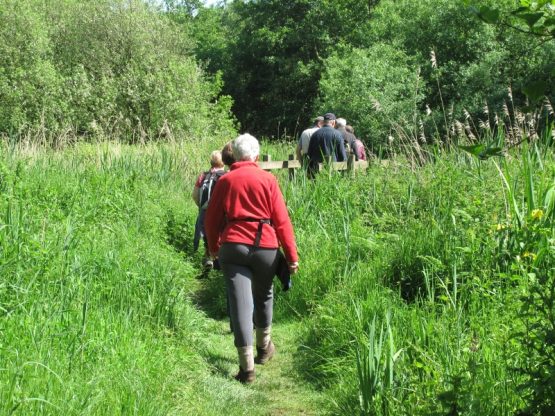 Natural Connections is a new monthly practical conservation group in the Coast & Heaths Area of Outstanding Natural Beauty (AONB), which supports people to improve their wellbeing by connecting with beautiful natural landscapes protected for nature.
Group participants take part in light conservation tasks such as tree care, footpath maintenance and invasive species control, improve their wildlife identification skills and will be led on short walks around local nature reserves.
Natural Connection groups are small and inclusive and can link participants with further volunteering and activities organised by Coast & Heaths AONB.
The programme runs between September and March every year, with ad-hoc activities available in the summer months.
Work sites alternate between RSPB Stour Wood in Wrabness, a riverside woodland alive with birds, butterflies and amazing displays of spring bulbs, and The Goldcrest Project site in Mutford, a small site being restored for nature which includes woodlands and community allotments.
Minibus pickup points are available in Ipswich and Lowestoft respectively for those that cannot travel independently.
Natural Connections groups are also delivered at sites in the Dedham Vale AONB if participants would like to join more sessions. More information is available on the website.
Monday 6th March - RSPB Stour Wood, 10:30am – 2:30pm

Monday 3rd April – Goldcrest Project, 10:30am – 2:30pm