The David Wood National Landscape Award
The David Wood National Landscape Award aims to recognise and highlight the achievements of individuals, groups and organisations that have made an outstanding contribution to conserving and enhancing the Suffolk & Essex Coast & Heaths National Landscape.
Award winners will receive a framed copy of a linocut print created by local artist, Jem Seeley, and produced by Drab Ltd featuring the National Landscape's iconic species, the Redshank.
Why is it important to do this?
It is important to recognise the hard work and amazing contributions that people are making to improve the National Landscape, so it is better for wildlife, communities, and visitors. The recognition of this annual award will hopefully inspire others to get involved in the National Landscape to ensure its outstanding landscape, wildlife, heritage, and culture is protected for all to enjoy.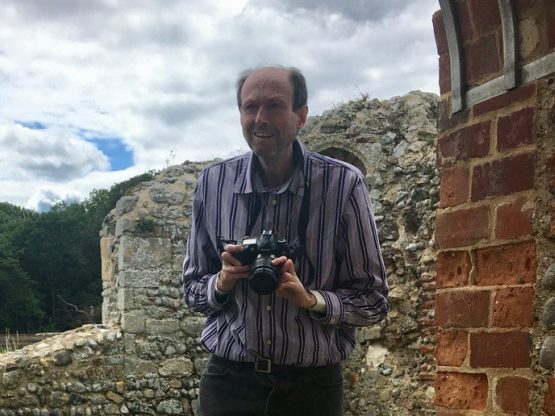 The first award was presented in 2021 to Timothy Holt-Wilson for his
outstanding work towards outdoor education and for inspiring many children andadults with his enthusiasm for geology in the area.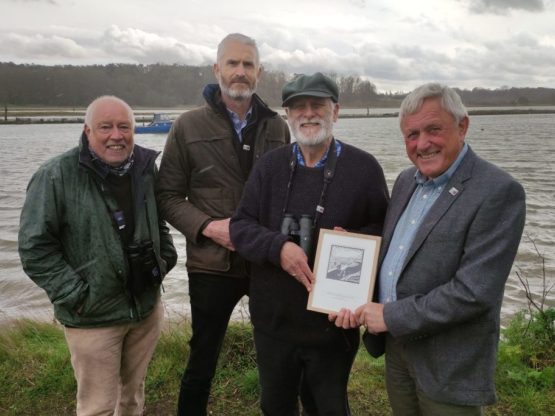 In 2022, Steve Piotrowski who has been a force for nature within the ornithological community in Suffolk for more than 50 years, was named as the recipient of the Award for his outstanding services to the National Landscape.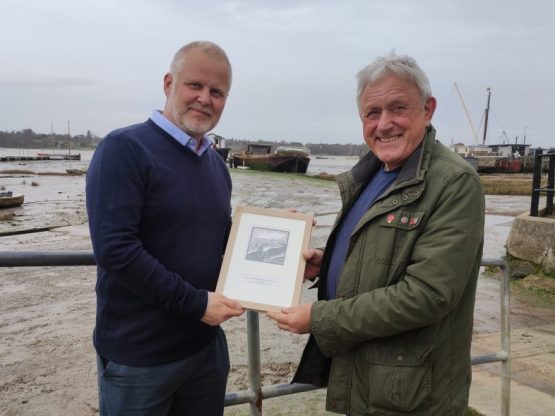 Jason Alexander has been named the winner for 2023. Jason was nominated for his outstanding achievements in tackling litter, recycling, and waste, all of which are extremely harmful to wildlife and nature, as well as impacting upon the natural beauty of the area.
Whether an individual, organisation or group, anyone can be put forward for the award if they have made an outstanding contribution to the National Landscape. Achievements could include community projects that have benefited nature, volunteers who have inspired others, unsung heroes deserving recognition, or groups that have engaged people with the landscape. All nominations are welcome!
Please note any work or achievements put forward to support a nomination must have been carried out within the National Landscape.
How will the Award process work?
Nominations can be made throughout the year up until the Friday 31st May 2024 closing date. The winner will be chosen from the nominations received, decided by a panel of judges including the National Landscape Joint Advisory Committee Chair and a representative from the staff team.
The Award winner will be confirmed and announced in Summer 2024 with the Award recipient presented with the award at an event, with the date to be confirmed.