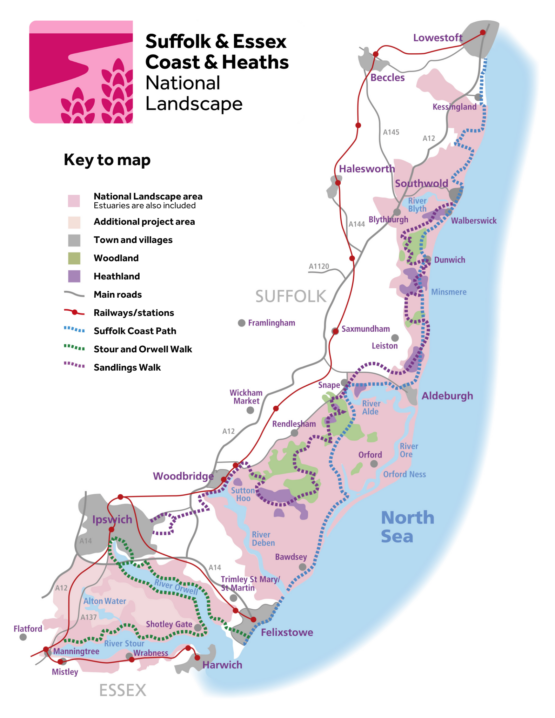 Suffolk & Essex Coast & Heaths National Landscape Team
Saxon House
1 Whittle Road
Hadleigh Road Industrial Estate
Ipswich
Suffolk
IP2 0UH
Email: [email protected]
Tel: 01394 445225
Media & Filming Enquiries
If you have a media enquiry, please email [email protected]. If you are a production company looking to film in the area, please contact Screen Suffolk directly.
In 2014 the Suffolk Coast & Heaths AONB joined administration with the Dedham Vale AONB and Stour Valley. In 2023, the team became the National Landscapes team.
We're always pleased to hear from you - please contact the AONB office or one of the AONB staff directly if there's something you'd like to talk to us about.