The Suffolk & Essex Coast & Heaths National Landscape is a breathtaking place to visit for recreation and exercise, whether for residents or tourists. With hundreds of miles of paths to explore, plus many promoted circular and long-distance walking routes of differing terrain and distance to explore, there is something for all levels of adventure!
When enjoying a leisurely stroll, a walk with the dog, or a run on the trails, there are some important considerations to help protect and maintain these beautiful landscapes: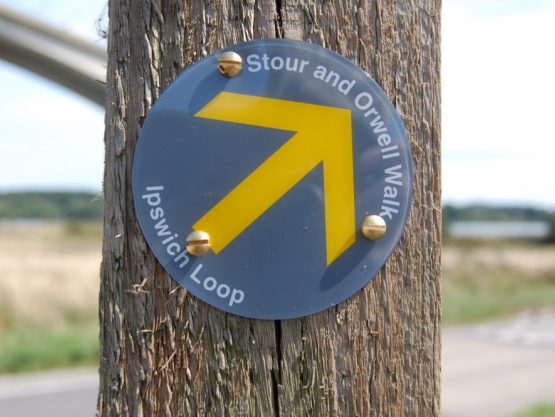 The National Landscape has miles and miles of footpaths that you can navigate to take in the stunning scenery. Whilst it's tempting to explore off the beaten track, especially for our excitable four-legged friends, nesting birds and other wildlife can be disturbed if you get too close.
As well as that, the National Landscape is home to grazing livestock and farmers grow crops here too, so keeping your dog under control is important.
Please stick to designated footpaths and keep your dogs with you. When you walk near the water please put your dog on a lead.
Please leave any gates you come across on your travels as you found them. Pick up dog poo, bag it and bin it. Please do not leave it hanging from trees or fences!
There are lots of different signs you may see out on the trails, which can be confusing. We've provided a simple guide to of all the signs and discs.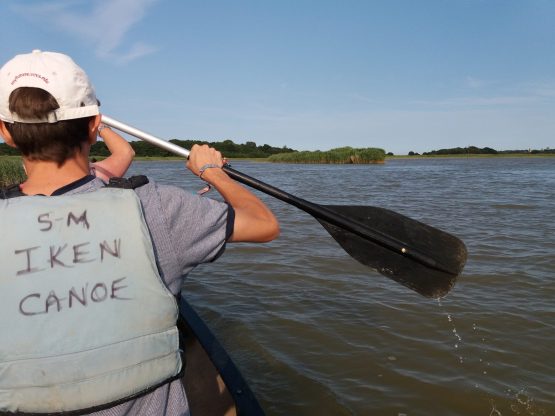 The National Landscape is a living and working landscape and whilst it's a fabulous destination for everyone to enjoy, there are some safety considerations.
The Suffolk coast is a constantly changing environment, and cliffs are eroding. For your own safety, when walking along the coast please stay far away from cliff tops and bottoms – enjoy the scenery from a safe distance. Find out more about cliff safety.
With all that the sea and rivers in the National Landscape offer, it's hugely popular with those who love to be on or in the water! Whether you're a swimmer, paddleboarder, sailor or surfer, it's important to understand the risks and what to do in the event you find yourself in trouble.
The RNLI offers safety advice for a range of water-based activities and you can also check bathing water safety advice and designated locations before you swim. Also find out more about protecting wildlife whilst out on the water (PDF).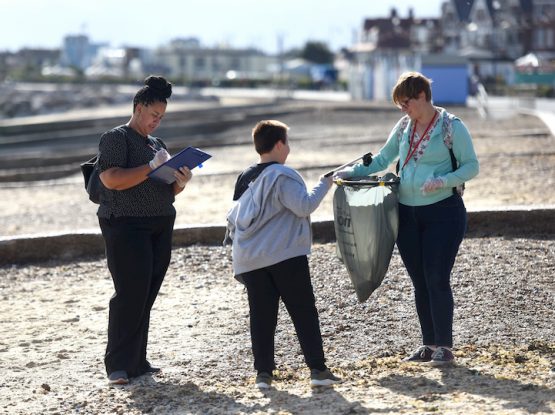 Volunteers collecting litter from Felixstowe Beach (Photo credit: Gill Moon)
Throughout the National Landscape you can find litter bins at beaches, parks and other popular open spaces, but there will be times in remote places where there is no bin in sight.
Litter that is dropped can end up in the sea and in rivers and is harmful to wildlife and the environment, particularly plastic which is the most common form of litter found in the National Landscape.
To be prepared, please bring a bag with you to put your litter in. You can then take it home with you or dispose of it in the next bin that you come across whilst exploring!
If you'd like to help with litter collections, each year we hold beach cleaning events which are promoted on our Volunteering pages.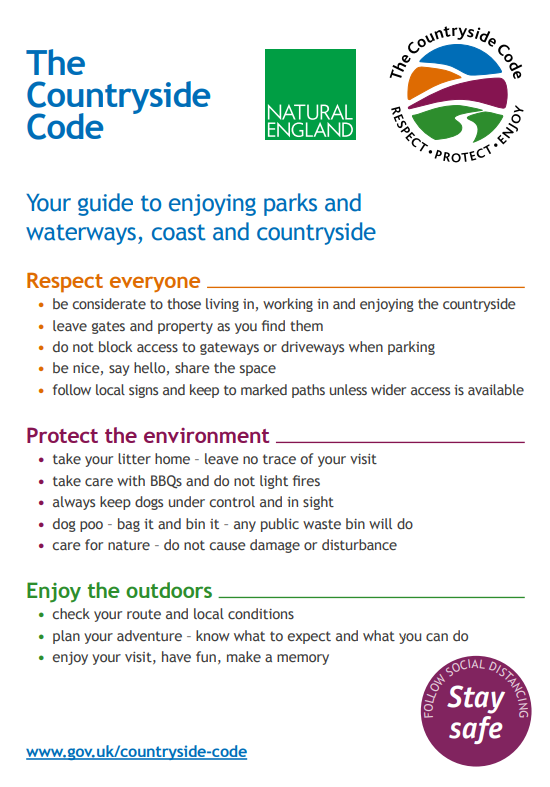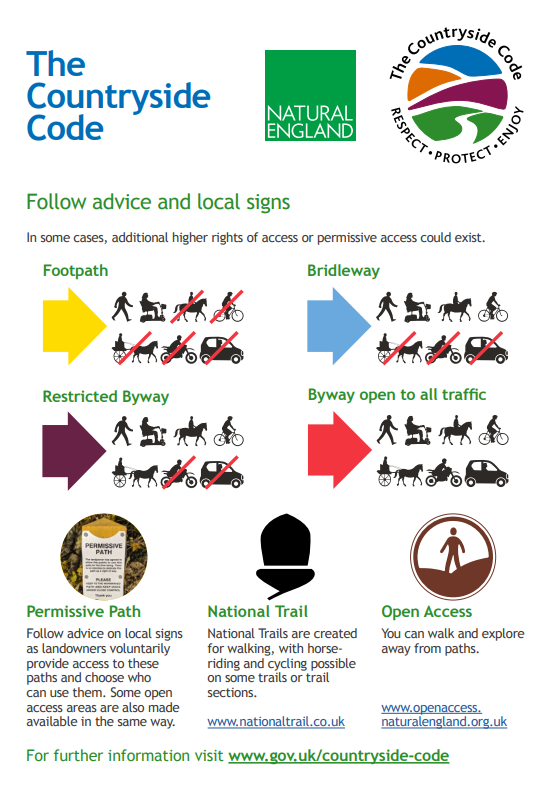 Respect other people:
be considerate to those living in, working in and enjoying the countryside

leave gates and property as you find them

do not block access to gateways or driveways when parking

be nice, say hello, share the space

follow local signs and keep to marked paths unless wider access is available
Protect the natural environment:
take your litter home - leave no trace of your visit

take care with BBQs and do not light fires

always keep your dogs under control and in sight

dog poo - bag it and bin it in any public waste bin

care for nature - do not cause damage or disturbance
Enjoy the outdoors:
check your route and local conditions

plan your adventure - know what to expect and what you can do

enjoy your visit, have fun, make a memory