Waymarker Signs and Discs
Whilst out in the AONB you will see lots of signs, posts, and waymark arrows pointing you in various directions, each offering different scenery and paths to discover.
You may have seen the different colours and names for paths and tracks whilst out and about, which can be confusing! This breakdown explains what they all mean: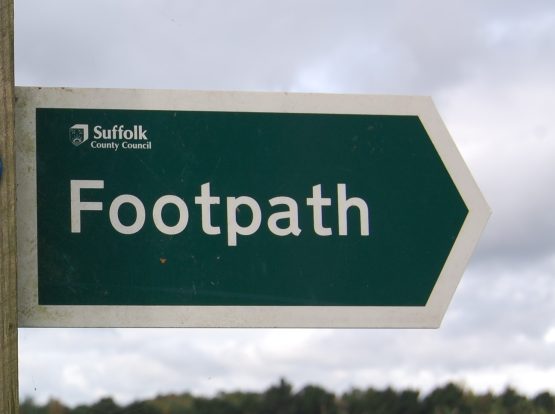 Footpath
Footpaths are marked with signs where they leave the road with a signpost arrow.
Once you're away from the road, some paths are waymarked with a yellow arrow to help you keep on track. Not all paths are waymarked so we recommend you have a map or phone with you just in case.
As the name suggests, footpaths are open to walkers only. Footpaths can be used by dog walkers, walkers pushing a pram and wheelchairs.
But, cycling is not allowed on footpaths. Sorry!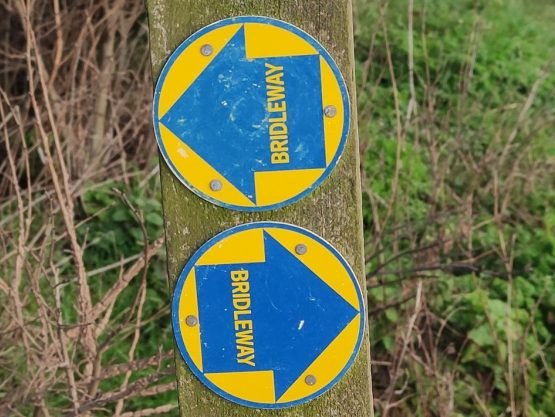 Bridleway
Bridleways are also signed where they leave the road and are waymarked with a blue arrow or a Bridleway signs.
Bridleways are open to walkers, horse-riders and cyclists.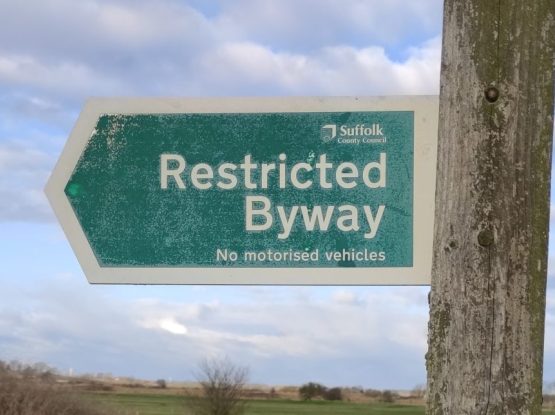 Restricted Byway
Restricted byways are signposted where they leave the road, and thereafter with a plum coloured arrow.
Restricted byways are open to walkers, cyclists, horse-riders and horse-drawn vehicles - they do not carry public rights for motor vehicles.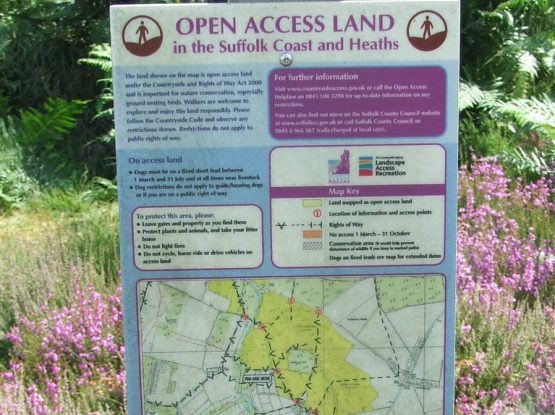 Areas of mountain, moorland, heathland, downland and registered common land are available to people to walk, run, explore, climb and watch wildlife, without having to stay on paths.
In our AONB, there are over 4000 hectares of Open Access Land. Natural England provide Open Access maps to highlight these areas.
Open Access Land is also marked on OS maps too, and at the entrance points to such land, there is information with any special considerations, for example when dogs are allowed, what you can do on the land, and so on.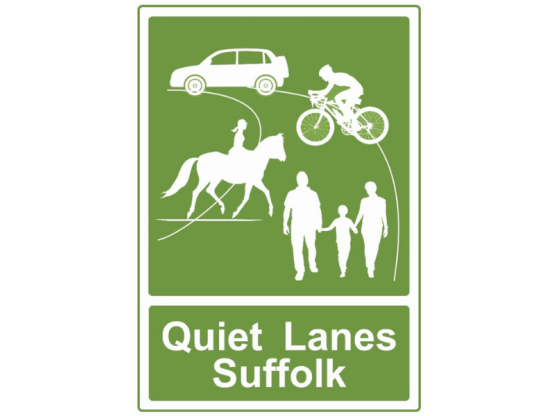 Quiet Lanes
Some parishes in the AONB are taking part in the Quiet Lanes scheme. In Suffolk the Quiet Lanes are minor rural roads connecting local villages and communities.
Motorised traffic is allowed, including cars and motorcycles. In these areas drivers are expected to adhere to lower speeds and expect to come across walkers, cyclists and horse riders.
Waymarked routes in the Coast & Heaths AONB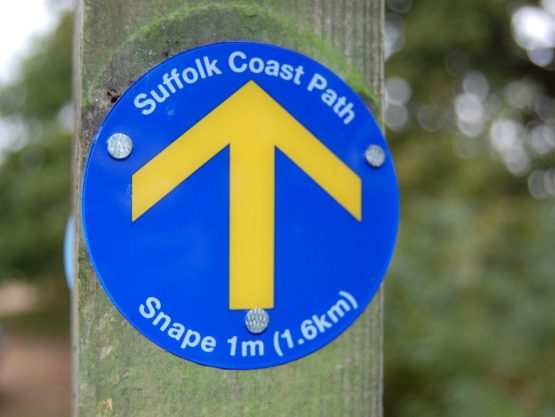 Suffolk Coast Path
The longest of our long-distance walks, the 60-mile Suffolk Coast Path stretches from Landguard Point in Felixstowe in the south, to Lake Lothing in Lowestoft in north Suffolk.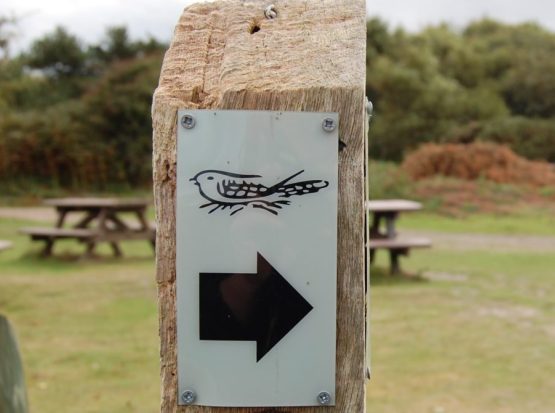 Sandlings Walk
The Sandlings Walk is one of our long-distance walks in the AONB. The Sandlings Walk is a 59-mile largely inland route from Southwold to Martlesham Heath.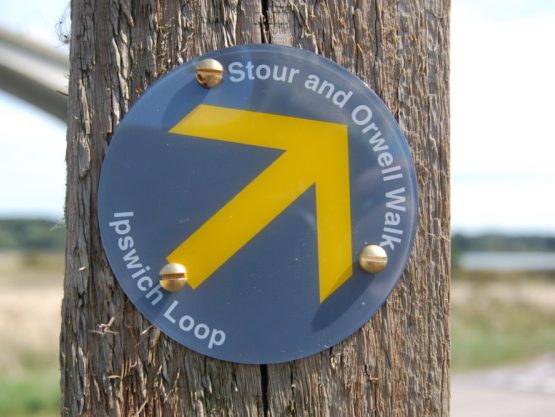 Stour & Orwell Walk
The Stour & Orwell Walk is a 40-mile walking route from Felixstowe to Cattawade taking in the River Orwell and River Stour via the Shotley Peninsula.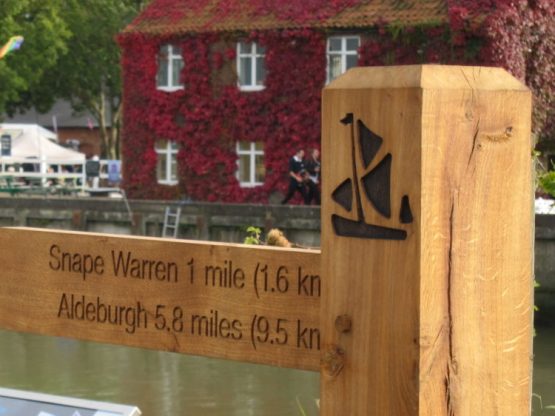 The Sailors' Path is 6-mile route that follows a beautiful path between Snape Maltings and Aldeburgh. The Path is named because sailors would walk the path between Aldeburgh and Snape.