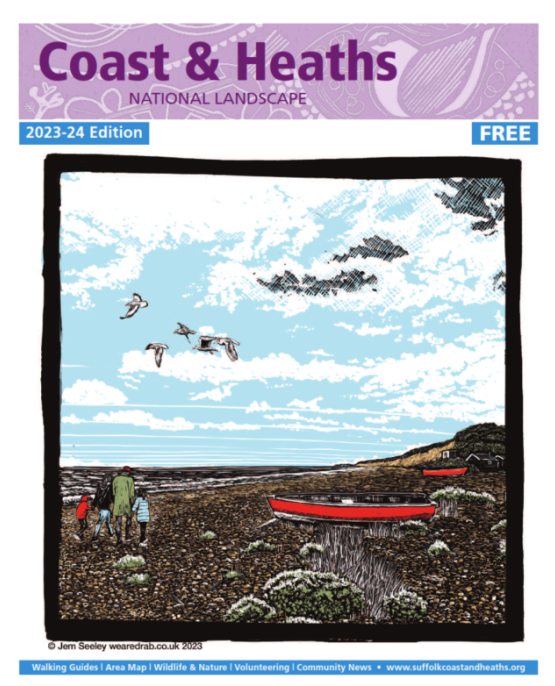 Once a year we produce a newspaper full of Suffolk & Essex Coast & Heaths National Landscape, Partnership and community news. Our brand new, free newspaper is now available to read online, or pick up a copy from 100s of locations around the area.
Plus, lots of great information and content, including:
Walking guides & maps
Visitor highlights
Volunteering opportunities
Birds and wildlife
Farming projects
Nature recovery work
Updates from the RSPB, National Trust and more
Each of the guides below link to a PDF document you can download or view online, just click to read more!