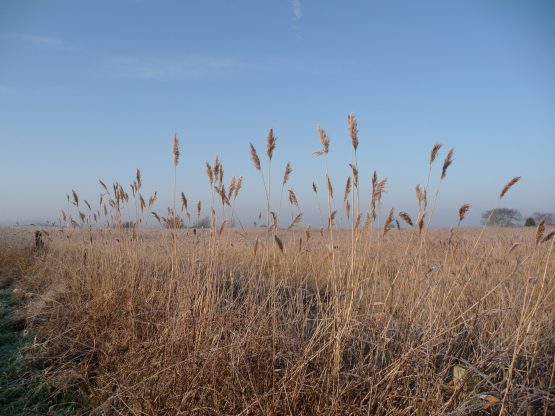 The largest and most important reedbeds are found associated with saline lagoons behind shingle banks such as Benacre and Easton Broads, or where large areas of grazing marsh have been flooded and grazing has ceased such as Minsmere Westwood marshes.
Smaller reedbeds are found scattered either in parts of the grazing marsh which are too wet or awkward to graze or in narrow stands at the edge of the upper estuaries.
Larger reedbeds are used by rare reedbed birds including bittern, marsh harrier, bearded tit, Savi's and Cetti's warblers as nesting and/or over-wintering habitat.
A mosaic of wet and dry reedbed, open water and scrub margins provides perfect conditions for most of these species and their prey. As coastal reedbed is lost to coastal change, it is even more important that any remaining reedbeds are in good condition.
All reedbeds accumulate dead vegetation and tend to build up their own ground level until they are are too dry for species like bittern. The surface layer needs to be scraped off every decade or so to re-wet the area, restore the network of ditches used by fish (and the birds that feed on them), and stimulate new reed growth.