Free beach combing sessions for charities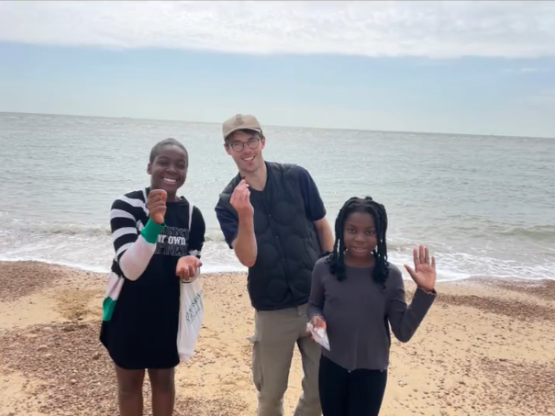 Beach combing is the practice of finding and identifying these objects and will open your eyes to a whole new world beneath our feet.
From shark's teeth to deep sea fish eggs, all sorts of weird and wonderful things wash up on our beaches every day.
Sessions will be hosted by beach combing expert Kate Osborne, owner of Beach Bonkers, for two hours of treasure-hunting along Suffolk's famous coastline.
Most sessions will be held at Bawdsey Beach, a stunning and wild beach which is full of plants, shells, rocks and many other amazing shoreline treasures.
Available times and dates are listed below, and subsidised transport can be arranged for groups that require it. However, if your group needs transport, please let us know well in advance.
Group bookings can include up to 15 people and are suitable for all ages and abilities. Wheelchair accessible beach combs are also available on request.
Thursday 30th March, 10:30am – FULLY BOOKED

Wednesday 12th April, 10am – SPACES AVAILABLE

Wednesday 10th May, 11am - FULLY BOOKED

Wednesday 31st May, 10:30am or 2pm – SPACES AVAILABLE

Saturday 8th July, 10am – SPACES AVAILABLE

Friday 4th August, 10am - FULLY BOOKED

Wednesday 23rd August, 10am – SPACES AVAILABLE

Sunday 10th September, 10:30am or 2pm – SPACES AVAILABLE
Once you have booked, a member of our team will be in touch with more information about meeting points, travel, facilities or any specific access needs for your group. For more information about Beach Bonkers and to read participant testimonies visit www.beachbonkers.org.uk.