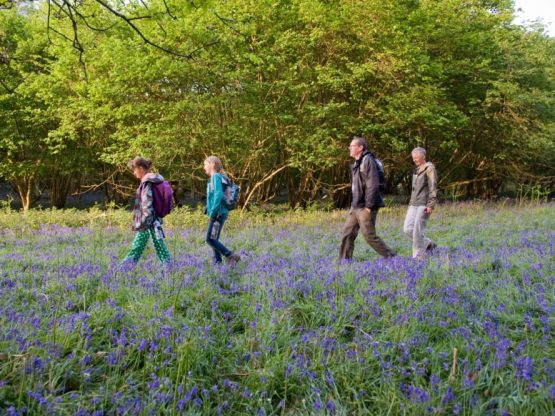 The Coast & Heaths Area of Outstanding Natural Beauty (AONB) is protected not only for its incredible natural beauty, but for the importance of the area for wildlife conservation.
There are many parts of the AONB where people can come face-to-face with nature, from wading birds in the Stour and Orwell estuaries, to rare butterflies in our fantastic forests.
We want to give everyone the opportunity to experience these natural wonders for themselves, so are offering a series of guided nature tours for groups at various locations across the AONB.
Walks are available for people of all backgrounds and abilities and will be led by our expert guide, Simon Hooton. We can accommodate a minimum of five or maximum of 15 per session. However, if your group is larger, please let us know and we will try to accommodate.
Please see the walking locations listed below. Dates are negotiable upon request and can be arranged at the weekend as well as weekdays.
To book on to or enquire about any of the events on this page, please contact the AONB team at [email protected].
Orwell Estuary walk - Ravenswood Park, Ipswich
Date: Negotiated on request
Distance: Between 5-10km
Terrain: Gravel footpaths and boardwalks, with some sandy sections along the estuary
Meeting point: Priory Lane Car Park, IP10 0JR, What 3 Words: flattery.pressing.purses
Unbeknown to most, Coast & Heaths AONB sits right on Ipswich's doorstep. Ravenswood Park and the River Orwell estuary host kilometres of winding public footpaths and offer a great opportunity to spot rare birds – Ravenswood Park is home to some of the last remaining skylarks in Ipswich borough, so is a very special place.
Arger Fen Nature Reserve and Bures Dragon walk
Date: Negotiated on request
Distance: 7km
Terrain: Paths and tracks, some minor roads. Gentle inclines
Meeting Point: Bures Community Centre Car Park, Nayland Road, CO8 5BX
Arger Fen is a Site of Special Scientific Interest (SSSI) managed by Suffolk Wildlife Trust and is recognised across Europe for conservation importance, particularly of native tree species, but is also important habitat for hazel dormice and a range of woodland birds. Along the way you will see the famous Bures Dragon, a 95m wide chalk carving of a legendary dragon that was said to terrorised the village in the 1400s!