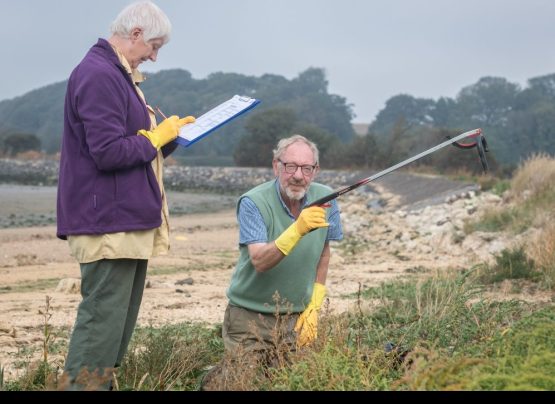 Volunteers at the Trimley Beach Clean (Photo credit: Gill Moon)
This year our Beachwatch results are very different as events were cancelled or scaled down due to Covid-19.
Most Beachwatch events that took place were in September for the Great British Beach Clean. Many individuals and families who walked along the coast and estuaries on their daily exercise picked up litter.
The results of the litter surveys carried out by volunteers in Suffolk and north Essex, as part of the Marine Conservation Society's Beachwatch scheme, show that 326 kg of litter was cleared from the coast & estuaries in the AONB.
We are very grateful to everyone for their valuable contribution in helping to look after the Coast and Heaths AONB and wider marine environment.
25 litter surveys were carried out on

25 beaches which equates to 2.95km

158 volunteers took part in Beachwatch surveys

7,161 items of litter were recorded

73.1% of litter collected was made of plastic or polystyrene

579 plastic food wrappers were collected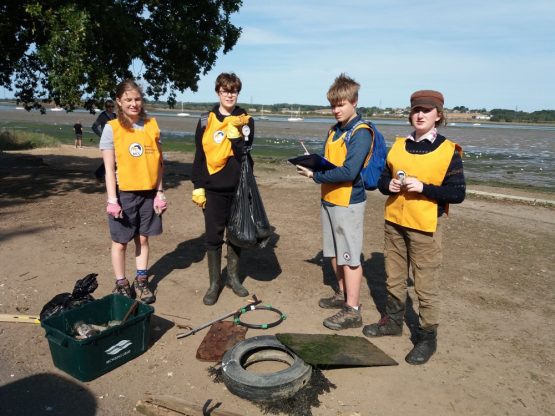 Dedham Vale Youth Rangers doing a Great British Beach Clean at Mistley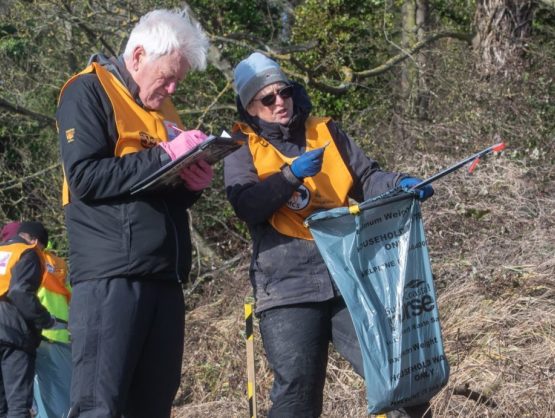 Suffolk Yacht Harbour beach clean (Photo credit: Gill Moon)
9 out of the top 10 litter items in the AONB were of plastic composition:
Plastic / Polystyrene Pieces (0-50cm) - 2,815 items found

Packets: crisp/sweet/ lolly / sandwich - 579 items found

Cigarette stubs - 561 items found

Plastic caps / lids - 257 items found

Cotton bud sticks - 228 items found

String - 162 items found

Drink Cans - 150 items found

Food containers - 126 items found

Fishing line - 117 items found

Bag ends - 106 items found
For more information on any of the volunteering opportunities and roles within the AONB, please contact Countryside Officers Neil Lister or Emma Black.